Our Team
Meet the team that make us the best at what we do.
Donald Simpson
Partner
Donald's has a diverse background in finance and software development. Having worked with the likes of the Royal Bank of Scotland, Bank of Scotland and Cap Gemini Ernst and Young Donald moved in to Commercial Property Investment and latterly founded Cowiesburn in 2009.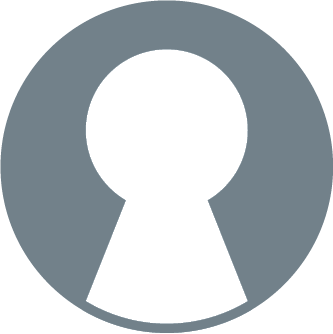 Andrew Dennis
Partner
Andrew is an experienced Chartered Surveyor based in Newcastle upon Tyne. Andrew trained with Sanderson Weatherall LLP specialising in lease advisory in Landlord & Tenant departments and provides asset management experience to Cowiesburn as well as geographical reach.
Edward Holt
Director
Edward has been at the forefront of commercial property management in Scotland for over 25 years. Formerly a Partner at CBRE, Cushman & Wakefield and CKD Galbraith he is able to provide valuable hands-on experience in the property and asset management of portfolios and multi-let properties including shopping centres.
Gosia Nieszporek
Director
Gosia joined Cowiesburn as a property manager straight from Heriot-Watt university where she studied Planning and Property Development graduating with BSc First Class. Since joining Gosia has progressed to a Director role with full responsibility of managing the commercial portfolios of a number of diverse clients. Gosia has in depth experience in day-to-day property management & service charge administration in large commercial property portfolios. Gosia is a fully qualified Chartered Surveyor.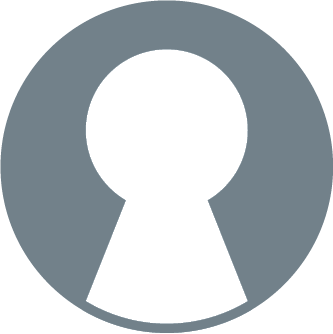 Kash Bhatti
Director Of Facilities Management
Kash has worked within the Commercial property sector for over 20 years. Having previously worked at BBC Scotland as a Facilities Manager, was the Centre Manager of the iconic Skypark building in Glasgow and recently was Head of the Facilities Management department within the Galbraith Group. Kash is a specialist in soft and hard services, dealing with building fabric management, fire systems, lift compliance and VRF systems. Recent projects include the coordination of new lift installations, Air-Handling Units, Fire Alarms, Heating and Cooling Systems. Kash is a commercial energy assessor and has Health & Safety accreditations, so fully understand building energy ratings and compliance. Kash has an MBA from Strathclyde Graduate Business School and is a qualified Chartered Surveyor in Facilities Management.
Morag McCallum
Financial Controller
Morag has specialised for almost 30 years in the challenging area of commercial property management finance, consistently meeting the needs and expectations of clients (financial institutions, local and national property investment and development companies and private client investors). Her extensive property finance experience coupled with a knowledge of commercial property law enables her not only to deal effectively with day to day matters but also to offer well rounded solutions and advice on more complex items.
Paul Jarvis
Associate
Paul attended Heriot-Watt University and has over 25 years Asset and Property Management experience having worked at Kenmore Property Group, CBRE, Buccleuch Property and T&S Stores. He has significant experience of liaising with consultants, clients, funders and tenants during the purchase, management, and sale of property assets. Paul has also provided consultancy advice on schemes in administration and set up service charge regimes and contracts to ensure buildings are run efficiently and professionally
Dene Mitchell
Associate
Dene's experience managing large-scale projects with multi-national companies such as Quintiles Laboratories and Raytheon Systems has allowed him to bring key project management and process management skills to Cowiesburn. Joining Cowiesburn in 2015, Dene has been integral in the implementation of core processes that underpin the success of our property management team.
Allan Cooper
Senior Surveyor
Allan graduated from the University of Paisley with a BSc in Land Economics and brings over 20 years of commercial property management experience having previously held surveyor roles at Colliers Erdman Lewis, Donaldsons and latterly Land & Property Management. He has over this time been responsible for the ongoing property and asset management of mixed commercial property portfolio's in both city centre and out of town locations throughout Scotland with clients including British Land, Grantchester, Standard Life, Bourne End, Scottish Amicable, Celtic F.C., Taylor Clark Properties, Town Centre Securities as well as a multitude of smaller private property investors.
Danni Taylor
Property Manager
Danni brings extensive financial and administrative experience to Cowiesburn having worked over the past 15 years with a number of blue-chip companies including Standard Life, BNY Mellon, Aegon and KPMG. Danni joined Cowiesburn in 2015 and quickly established herself as the cornerstone of Cowiesburn's renowned credit management team.
Assumpta Giblin
Credit Controller
Assumpta has over twenty years' experience in accountancy with experience in book-keeping, VAT, payroll, credit control and year end accounts. Assumpta has worked in the manufacturing and construction sector and for the past 14 years in commercial property management. Her vast experience in credit control includes resolving queries to ensure the timely payment of accounts, improving income collection and debt recovery, producing narrative and explanation to aged debtors reports. Assumpta sees the role of credit controller as helping both the client and tenant, increasing income for the former and assisting tenants in keep their payments from falling into arrears.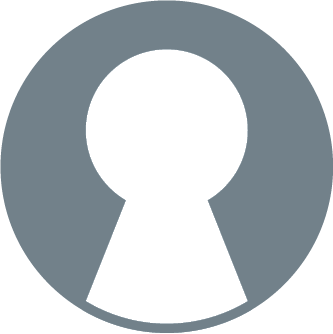 Deborah McGrenra
Accounts Assistant
Deborah joined the Cowiesburn team in 2018 with over 10 years' experience working in the insurance industry for a leading international loss adjuster. She specialised in handling commercial property claims for high net worth clients. Throughout her career Deborah has developed strong key skills in administration, a knowledge of the construction industry and insight into property management from working closely with property managers and factors. Deborah holds an HND in Legal Services studying Property Law, the Scottish Legal System, Scots Private Law, Environmental Land Law, Company Law and Conveyancing.
Peter Simpson
Non-Exec Director
Peter brings a wealth of commercial and financial knowledge to Cowiesburn through his years as a partner at Johnston Carmichael chartered accounts and as a successful commercial property investor in his own right. Along with advising on client investment matters Peter provides advice in relation to Cowiesburn's financial compliance and reporting function.